Well gentlemen i kicked off the spring beaver season in MN this past friday. I did a lot of driving around and was only able to get out 44 sets in two days of setting. The only thing that was open was rivers and streams. the lakes and ponds were still a bit froze, but i did have a good time and got a lot of scouting done. two checks yielded 8 beaver for me. I topped my personal best beaver of 65 lbs, with one that went a little over 70 lbs. I need to make a custom board to stretch that giant! After skinning and fleshing, he measured right at 54 inches from the nose to the base of the tail hanging on a nail

Well here are some pics from the season thus far. I have a goal of 200 beaver. 8 down and 192 to go!!
Brandons first beaver ever and it came from a float. Also it was the very first trap set, and checked!!
Deploying the float for more!
Second beaver of the season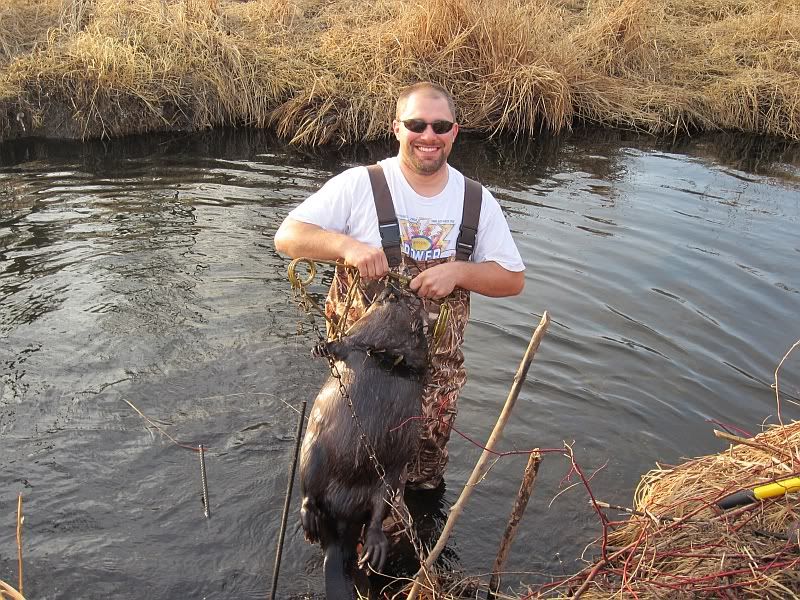 Then came my personal record of a little over 70lbs of beaver!!
The fourth beaver of the first check from a float too! This is also brandons second beaver.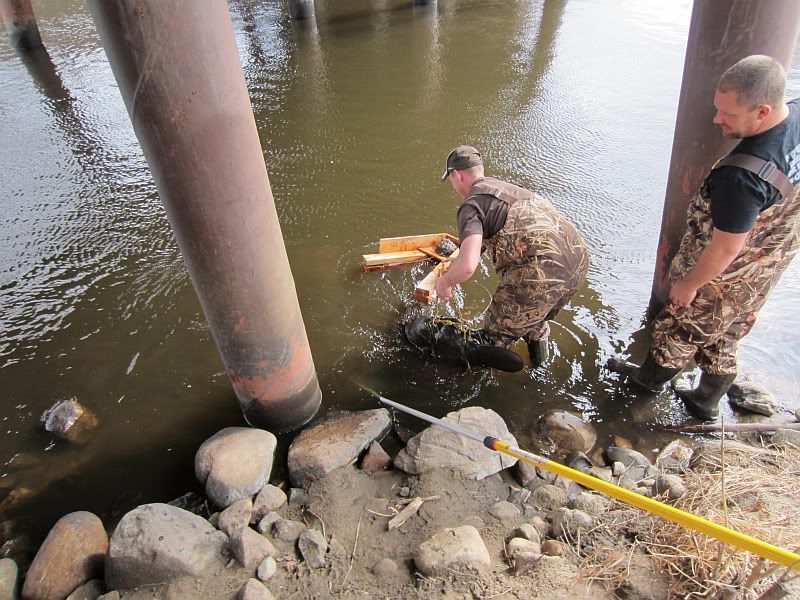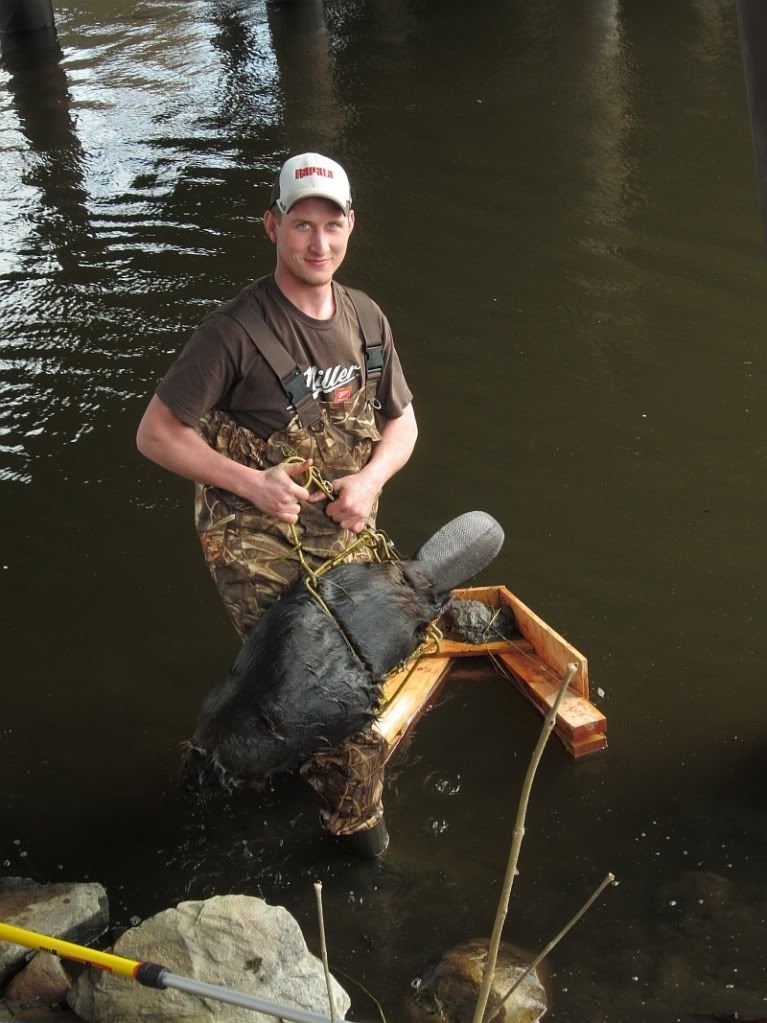 Tailgate shot of the first check for spring beaver 2012
Day two:
First trap checked for the day and we got one!!
Then while we were resetting a float that has tipped over, a beaver came and worked the set right when we put it out. I will be making higher sides on these floast, especially the back side by the plat form!!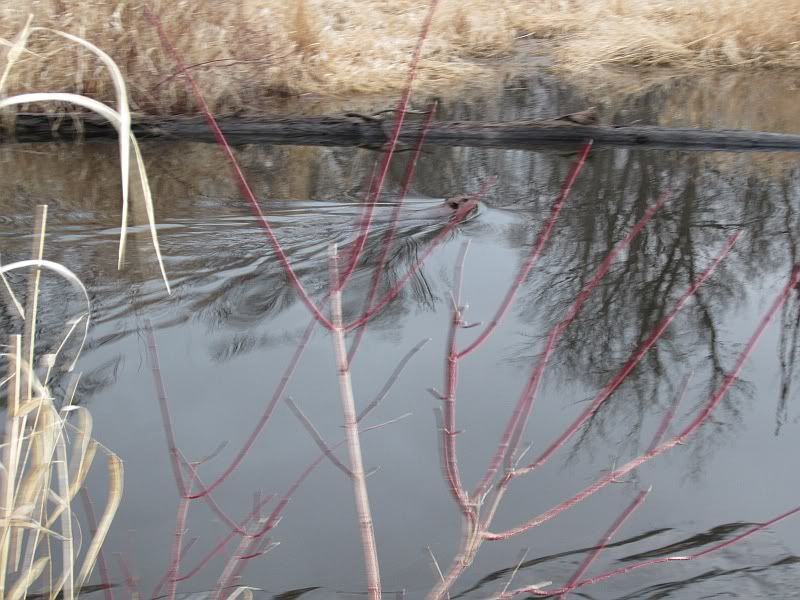 Right where we caught the personal record beaver, we pluck out a big and roung like a basketball female!
Two spots later, another float strikes gold!! It a pur jet black beaver! No i do not need to lay off on the doughnuts!! I just have a lot of lures in that pouch on those waders LOL.
Then later in the day, Brandon catches his 3rd beaver!! Look at how close those lodges are!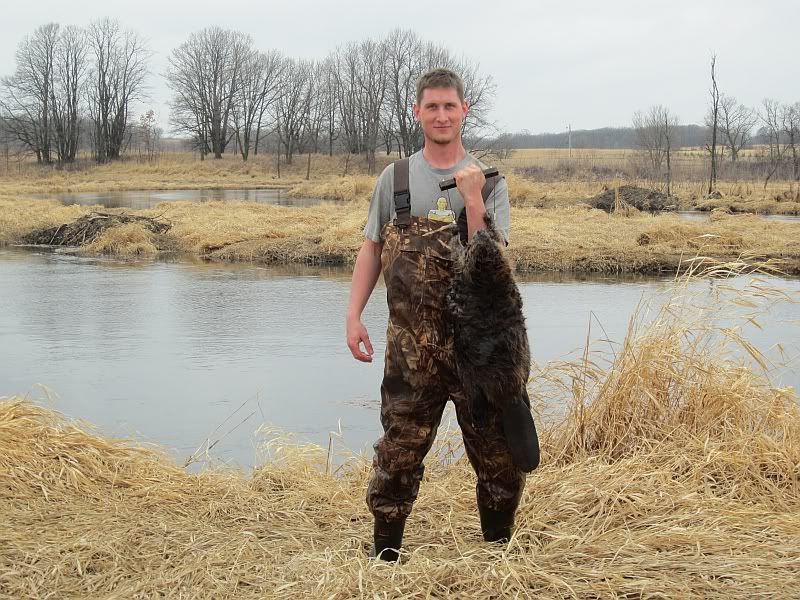 Tailgate shot of the second check.