The 2008 Minot Predator Hunt went well!! I would like to thank Jamie and TBush!!! Without those two guys this tournament would have never happened. Another thanks needs to be given to TBush's wife for cooking an awesome meal for everyone at the end of the hunt. Everything in my opinion went smooth. Thanks to all the gentleman and ladie (Tbush's wife) for participating in this tournament. I am sending all the information to jamie for record and review by him and he will be posting the final results page and or editing my post.
The results are (after skinning all dogs and gutting big dog):
1st place:
Jesse Sucket and Damon Finley
checked in 6 coyotes (saw 11) with a check in time of 7:00 pm and also won big dog at a weight of 36.5lbs.
2nd place:
Marty Oyle and Luke Oyle (aka Lucos on the site)
Checked in 2 coyotes (saw 9) with a check in time of 7:29pm and also won Small dog with a weight of 23.35lbs.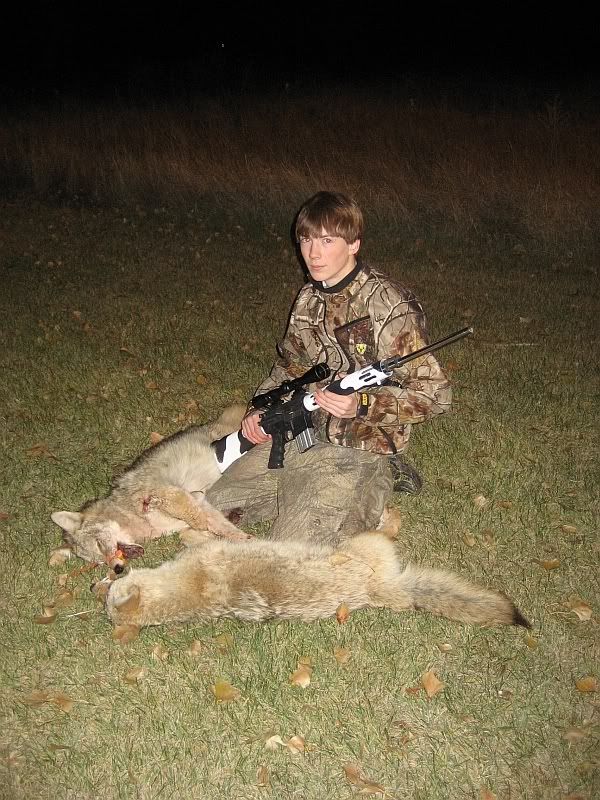 3rd place:
Thomas Carson and John Bohnenkamp
Checked in 1 coyote (saw 5) with a check in time of 5:07pm (Didn't get a picture of them because they had to take off to get back home. This is the coyote they shot)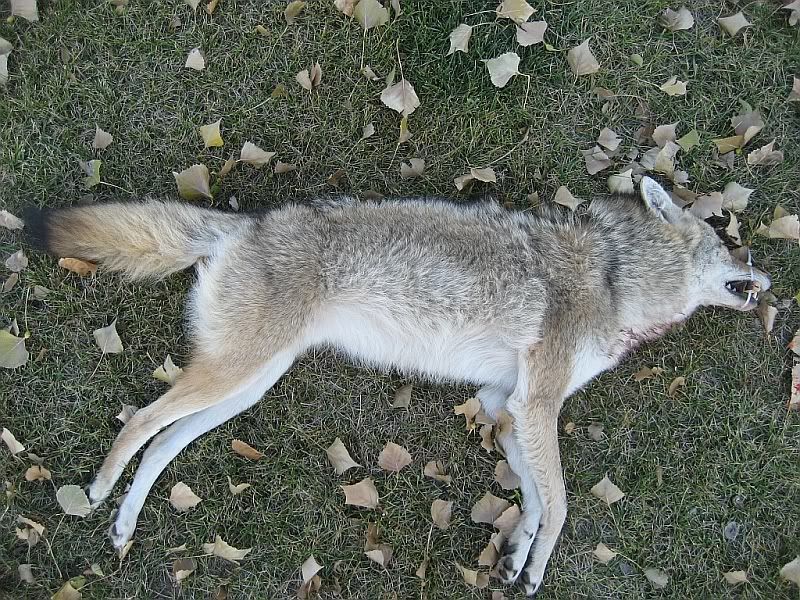 4th place:
Travis Bush and Casey Olson
Checked in 1 coyote (saw 6) with a check in time of 6:05pm
5th Place:
Richard Testa and Daryl Bargsness
Checked in with 1 coyote (saw 4) with a check in time of 7:11pm
Since there was only 12 teams (15 being the cutoff) the payout was 75% and only the top 3 placed teams will be payed out. At the end of the day there were 12 coyotes, 1 red fox, 1 raccoon, and 1 badger checked in. 12 teams saw 54 coyotes on a day that was very windy!!!
Congratulations to all who participated in the tournament and to the winners!! I hope everyone walked away with at least a learning experience for next year!! All the teams that participated in the hunt were top notch teams. Everyone had great cooperation