Here is a picture of my rifle buck. A pretty decent 4x4. I am happy with the deer. It was one of three bucks that came out of the same push of a grove of trees. The other two were bigger, but I didn't have decent shots at them. This one presented me with a broadside 70 yard shot. To make it even sweeter, my 6 year old son was helping walk the trees. See the missing eye? It's in a specimen jar in my son's room. He is a typical curious little boy! (he also took these photos)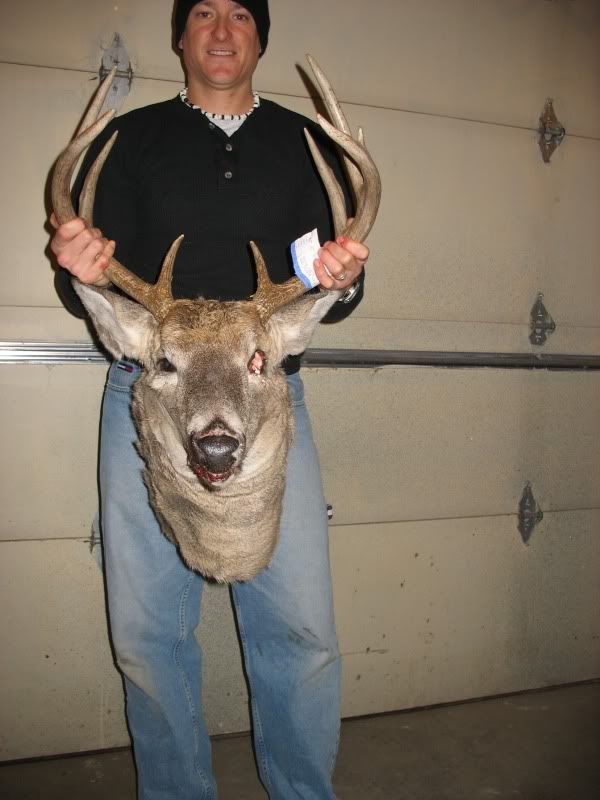 Here was a pair of interlocked bucks that I stumbled across the 2nd weekend of the season. All that was left was what you see, and the spines. The rest was cleaned up by coyotes and birds. Initially I thought it was a shed, and then as I got closer discovered it was much more than that.
I got my tags for these guys tonight from the game warden. I asked him how long he thinks they may have been laying there, and he said maybe since September. I am pretty lucky to have been the first to find them! I plan on doing a European mount on these guys. One is a 5x5 and the other is a 5x6.