I have been doing some of this . I didn't weigh this one, but I caught several bigger ones. Fantastic fishing in Oahe tailrace, but now it has slowed down.
http://s53.photobucket.com/albums/g78/c ... G_4361.jpg
[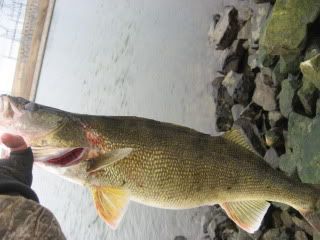 IMG]
I am still learning how to post pictures, so bear with me. I took two of these pictures myself so they didn't come out very good. There was nobody around, so this is the best I could do. For about two weeks , I was really on the bigs ones. The biggest was 10lbs. but some in the 13 and 14lb. class were caught. Just couldn't bang one of those.