I really didn't get into predator hunting until 2014 and I wasn't all that thrilled with the notion of bobcat hunting, until I watched a bobcat stalking two fawns. That turned out to be my first bobcat kill.
This second cat was taken at 120 yards in nearly the exact spot where I had taken a coyote just a couple of hours earlier. This was also during our first sleet/snow of the fall.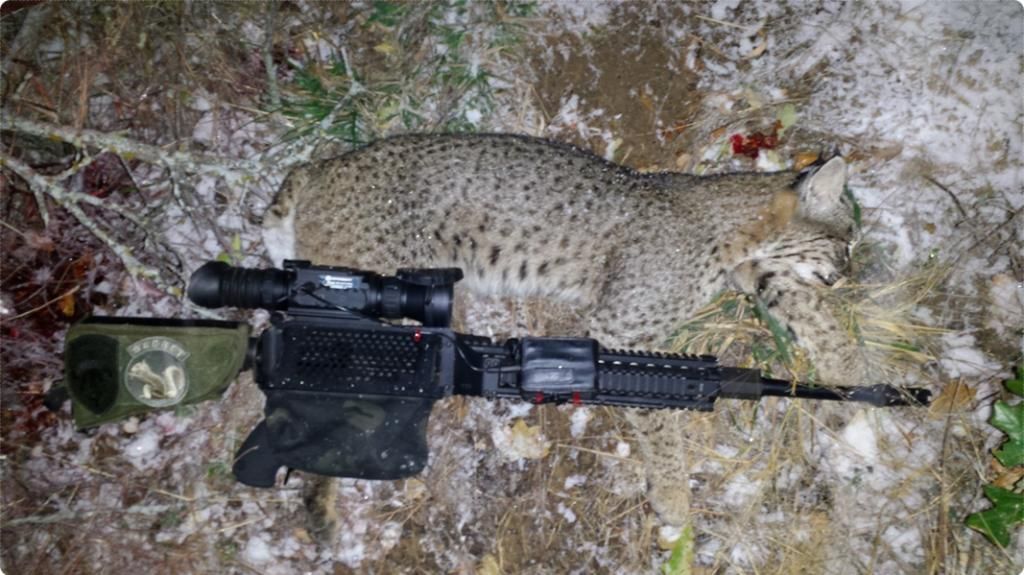 This was my first successfully called cat. I got her in from 160 yards to 20 yards and she came in at 26 lbs!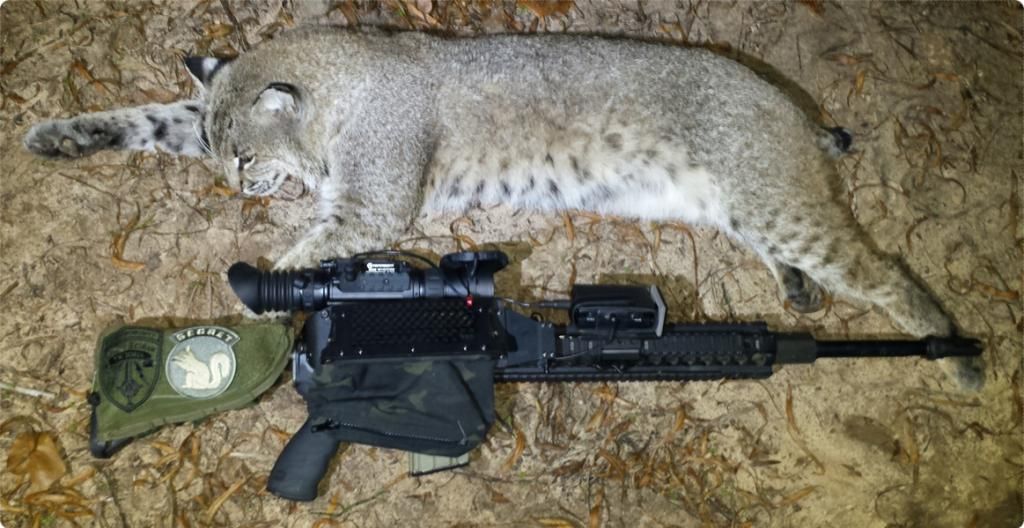 This was the last hunt of the year, over 10 hours in the stand, and a long shot at 150 yards. This Tom weighed 28 lbs.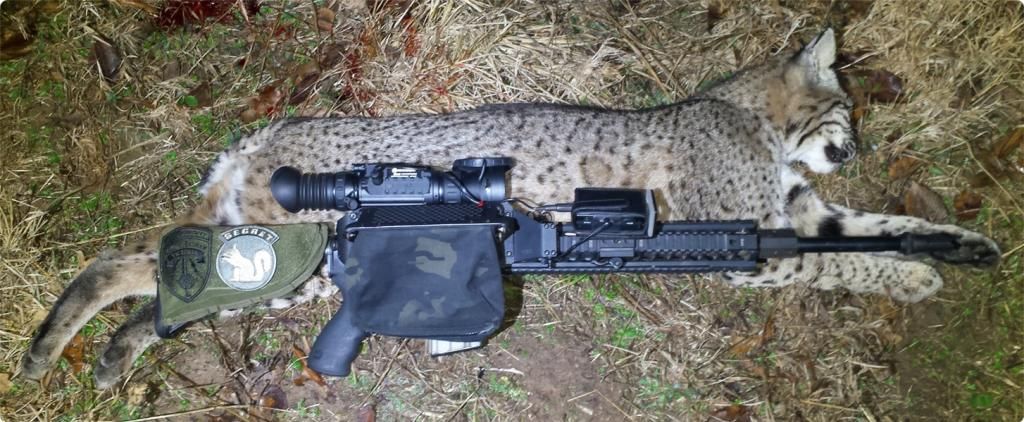 Here is a Youtube playlist that shows the hunts for the last 3 cats as well as some coyotes I have taken in 2014. The link should play through automatically.
https://www.youtube.com/watch?v=z3ZYGNf ... I1jcKcv8_K