Last year when we were discussing snowshoes another member on here was talking to me about my bindings. I wear some Faber bindings that I got from Cabelas. They consist of a nylon heel strap with a plastic buckle and laces that tighten some plastic material around your forefoot. I really like these bindings, as did the other member, but there are lots of parts that could potentially fail. That other member (sorry I can't remember who it was off hand

) said that he would carry extra parts to repair his snowshoes in the field.
Last spring I put together this little repair kit. It is contained in a small waterproof bag that I got at Walmart. It folds up pretty small as you can see in the picture here. I can clip it to my binocular straps, or carry in my pocket or pack.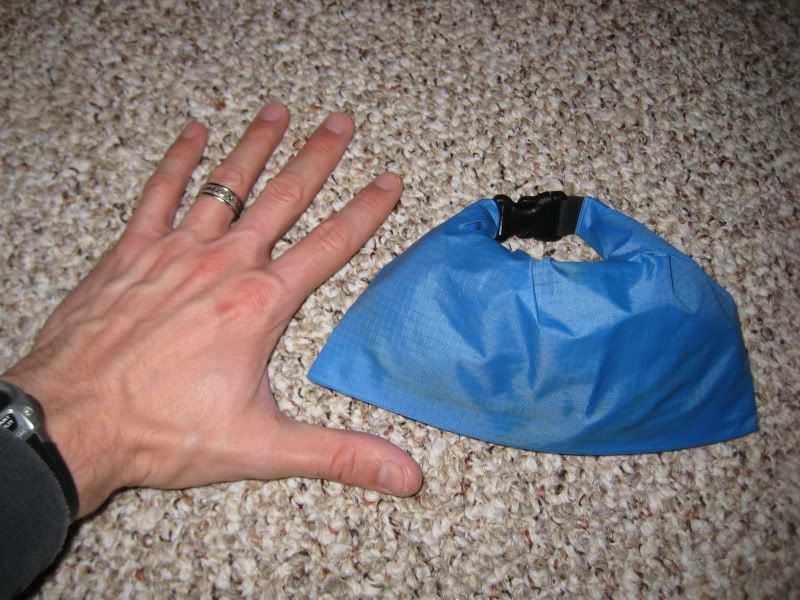 Inside I have the following things: about 7 feet of paracord, two 1 inch buckles for my heel straps, some extra paracord cinches for my laces which are made of paracord, some small zip ties for fastening, and two strong rubber straps. Here is a picture of that stuff (glow in the dark alien does NOT come with

):
This week I went calling with xdeano and his old Bob Maki bindings broke and we had to use this kit twice in the field. Of course, it is just a temporary fix, but enables you to get back to the truck faster than hoofing it through deep snow in regular boots! At first I thought I was just being over prepared, but having had to use this twice in one day, I found it useful. Hope this post helps someone out!